Are you interested in writing about theme parks, and being paid for it? Are you a talented writer capable of producing original, fascinating content that theme park fans will love to read? Then you sound like a great candidate to join Theme Park Tourist's writing team!

Theme Park Tourist is one of very few theme park websites that are willing (and able) to pay contributors – and we also offer you the opportunity to share your talent with a huge audience. We receive millions of visitors each month, and tens of thousands of pageviews every day – making us one of the most popular theme park sites on the web.

HR / Insurance / Risk Management Writers Needed
We're a content marketing agency based in Seattle, WA.

We have multiple clients in the HR, Insurance, & Risk Management markets covering topics like general human resources, employee and workforce intelligence, healthcare, employee retention, risk management, safety, claims, etc.

We're looking for writers for a variety of projects including journalism/interviewing, researched blog posts, and white papers. Our audience will include executives and industry professionals.
Do you have hands-on experience with technical SEO?

We are looking for a freelance SEO writer that can draw on his or her personal experience to create actionable, educational articles.
Dot & Bo is building a customer-centric company focused on reinventing the way people discover and buy things they love for their homes. We work at the intersection of content and commerce to combine social discovery, entertainment, personal connection, and shopping. Based in the San Francisco Design District, Dot & Bo was founded by an experienced team and is backed by some of the top venture firms and entrepreneurs in the world.

We are looking for a skilled freelance copywriter with creativity and smarts to join our team. You'll help us tell the stories behind our products and collections with crisp, compelling, witty copy. We're especially interested in candidates with experience writing for the web - someone who can distill stories into clear, digestible content that will delight our audience.
Digital Trends is an online technology magazine that covers all forms of electronics, from the latest iPhone to 3D printing. It has a monthly readership of 20 million people and is among the most popular technology websites in the United States.
We're seeking a freelance news writer with a love of computing, ranging from tower desktops running Windows to the latest MacBook. This is a per-assignment gig with work largely in the morning hours, Eastern time.
Our ideal candidate has previous writing experience and an enthusiasm for computer hardware and/or software. Familiarity with WordPress is preferred but not mandatory. Applicants must be able to pick up stories in the morning, Monday through Friday, and finish them within one to two hours of assignment.
Managing Editor for EnterpriseTech

Tabor Communications Inc. (TCI), an international media and communications company, and publishers of industry leading online advanced computing publications including HPCwire (www.HPCwire.com), EnterpriseTech(www.EnterpriseTech.com), and Datanami (www.Datanami.com), is seeking a qualified candidate for a full-time position as managing editor ofEnterpriseTech. This is a writing, editing and audience engagement role.

EnterpriseTech provides insight and analysis into how leading global companies are meshing high performance computing (HPC) technologies with the broader pool of hardware and software solutions that are feeding large-scale enterprise performance, productivity, efficiency and flexibility. Aimed at decision-makers, technologists and thought leaders across the technology spectrum, EnterpriseTech delivers news and analysis about how the world's top companies understand, implement and refine the technologies that define the competitive edge.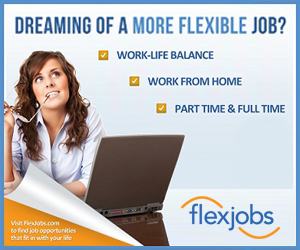 We are looking to hire a freelance writer that also has social media experience. This would be part-time contract work that requires one piece of written content (blog, 500-1,000 words depending upon topic) along with a content schedule consisting of daily posts for Facebook, Twitter and Pinterest to be delivered per week. Blogs will need to be researched, originally written (copyscape approved) and submitted for approval. Weekly social postings will also need to be written and approved in advance. Writers with experience in the Fine Arts are preferred, but all are welcome to apply. Please email a resume or CV, 2 writing samples, examples of your work on social media and compensation requirements for a weekly blog and daily posts to the 3 social platforms. Use the Heading TWB Writing Position. We look forward to meeting our next writer!