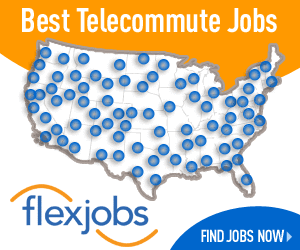 Our team of Moderators are virtual, part-time, work from home professionals. A Moderator's responsibilities include protecting a brand's image, and increasing brand loyalty through the following:
Content Moderation:
Sweeping of client content, which can include Facebook Wall posts and comments, message boards, chat boards, user groups, blog entries, videos, pictures, or audio files on either LiveWorld or client platforms. Tasks may include the following:
Reviewing user content

Tracking user content

Taking action on content (such as hiding, deletion, user response, or escalation)

Tagging user-generated content
Brand Response Moderation:
Moderators respond in context and in a conversational tone to user questions and comments, according to client direction and in the brand's voice.
We often seek independent contractors to work from home as Mystery Shop Schedulers. This is a part-time position, and 7 day per week availability is needed. Candidates must have on-line capability and at least a DSL or Broadband connection to the Internet. The applicant for this position must be an outgoing, people person who possesses great attention to detail, the ability to read and follow precise directions, excellent phone skills, the ability to proactively contact shoppers or potential shoppers by phone daily, creative writing skills and a good working knowledge of the internet, social media and computer software. Prefer candidates with mystery shopping experience.
As a Customer Service Representative you will answer inbound calls from Bank of the West customers in a high volume call center environment. You will respond to customer inquiries about their bank accounts, researching and resolving problems and errors in a timely manner. You will actively expand existing customer relationships by cross selling products and services or referring customers to appropriate sales staff.
Additional tasks of the Customer Service Representative position include:
• Responding to calls in an inbound call center with high call volume and a focus on customer service and quality
• Building and maintaining strong business relationships with existing customers through established service and banking sales standards
• Developing, maintaining and demonstrating a basic knowledge of current Bank of the West products and services; maintaining confidentiality when handling customer requests and transactions
• Identifying opportunities for upselling additional banking products by understanding customer

Express Writers - Austin, TX
Seeking diverse candidate who knows copywriting and our industry. Must be able to devote several hours a day to this (3-4 hours a day probably with growth potential), hourly pay $9/hour.
We are currently interviewing for ONE candidate ideally to fit BOTH roles, to pay one person more and keep them more long term. See below. Doing "both roles" should fill 30 hours a week or thereabouts. We want someone who is an expert & professional writer, friendly and polite, and exhibits team player qualities. Can include writing work for additional pay. You MUST be available weekdays Mon-Fri., and check email weekends.
You will work in tandem with our content and sales managers to produce a successful content environment for our entire team.
Please read this entire post carefully before applying to the position.
We're IndieMade, a fast-growing and privately-held company based outside of Chicago. We are seeking a customer care representative to help our customers get the most out of our service. For now, at least, we need help only for Saturdays and Sundays -- but you'll join our small team and hopefully stay with us for a long time as we grow.
IndieMade is a website hosting platform for creatives. Our customers are artists, crafters, writers, jewelry makers, sculptors, cartoonists, and the like. They pay us monthly to host their websites, which they create and update using our service. Each website consists of a blog, custom pages, an image gallery, an event calendar, and a full-featured store from which they can sell their wares. We strive to keep our service easy to use, so our customers can spend their time on their art, not on their website.
Rental Cars Must Live in TN
The Contact Center for Enterprise Holdings, EAN Services, LLC currently has several openings for full-time

Work From Home Rental Reservation Representatives

. Enterprise Holdings is the parent company of multi-billion dollar brands Enterprise Rent-A-Car, Alamo Rent-A-Car, and National Car Rental. Employees working from home as Rental Reservation Representatives will be handling inbound calls from Enterprise rental branches across the US and Canada assisting customers with reservations, rates, and availability information. Successful performance in measured criteria is crucial to the prosperity of the Enterprise rental branches. This position offers paid training, competitive benefits and discounts, and the flexibility of working from home.