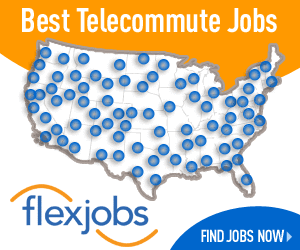 We are looking for a skilled executive / administrative assistant. Flexible part time hours. Work mainly at home. (Stay at home mom would be ideal.) Preferably in Medfield or nearby. Some or all of the following are a plus:
Light para-legal type work
Travel / Meeting arrangement - Trade Show Coordination, Visa's, etc.
If you are an active social media user, want to be a part of an awesome new start-up app, and know where to find all the good things and hidden gems in your city, and your friends are always asking you for recommendations then this is for you!

HeyLets is a free iphone app, which is a social city guide, powered by locals and built on positivity. We're looking for people to help our users discover what's awesome in your city, and be paid up to $5000 a month to do so. Only amazing, talented and motivated ambassadors will be selected!
SierrAspen Corporation (www.sierraspen.com) looking for a sales person in the Boston area. (Within a few hours of Boston is fine...you will be working mostly from home.)
We have 3 salespeople in Silicon Valley (including myself), 1 in Southern CA and one in the Washington DC area. Because of market size and a new NH-based client we are representing (see below), we need someone in New England.
We need someone with B2B sales experience. It's part-time (at least initially) so our ideal candidate is someone who is semi-retired, between jobs, underemployed and has spare time, etc.. NOTE: Income will be largely commission and residuals, but we have some excellent services to sell!
If you are into cars / racing, or if you know people that are, it's a plus.
Tomorrow's Genius (www.tomorrowsgenius.com) has an immediate need for outstanding, passionate instructors for online small-group Global History Regents exam prep.
Instructors MUST have previous experience preparing students for the Global History Regents Exam.
Comprehensive training will be provided for all new instructors, and can be completed from the comfort of your home.
Compensation is $25-$30/hour based upon experience. Instructors must be available to teach for at least 8 hours a week.
To apply, please reply with your resume, tailored cover letter and the words "Global History Regents Exam" as the subject.
Our company owns Xstreme Travel and also powered by Priceline booking portal and we are currently looking to train several travel agents, travel consultants & group travel planners who want to earn a great income and live financially free. Each candidate must be customer service oriented and willing to learn.

REQUIREMENTS:
No experience necessary and we do train all candidates personally
Must be 18 years old or older
Must love to travel
Excellent verbal and written skills required
Bilingual training available
Are you a healthcare professional with a passion for and experience in diabetes self-management education (DSME)?

Do you enjoy the flexibility of working at home?

Do you enjoy engaging with patients over the phone to help them understand how to manage their diabetes?

If you can answer yes to the above questions, we have a unique and exciting opportunity for you. Our client is looking to build a patient support program requiring 24/7 call center coverage. We are recruiting healthcare professionals and health-related MS degreed professionals with a diabetes self-management education background to support this program. We will be building a team of health professionals, nurses, dieticians, pharmacists, occupational or physical therapists to work in this very important and exciting program.

Duties Include:
- Making outbound calls to high and non-compliant patients
- Determine the issue and advise the patient regarding next steps
- Enter Data into a computer system