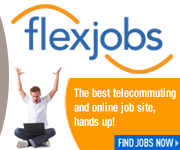 I'm looking for an Assistant to help me manage emails, schedule events, and help me stay on top of all of my obligations.
Your responsibilities: - Data analysis/entry into Excel, Word or other programs - Research using the Internet or other information databases - Travel planning and coordination - Email management - Other miscellaneous tasks that can be performed online- Can work from home. Must be accessible, and online during agreed-upon office hours
Freelance opportunity available for a work-from-home image reviewer - editorial. Duties include reviewing editorial images, providing objective feedback and more. Must have at least two years of experience and extensive editorial knowledge.
American Well is looking to hire QA professionals for the Exploratory Testing Team on an as needed basis! All you need is a PC or Mac with webcam, and Apple or Android smartphone or tablet. You can do it in your free time. 100% work from home!
Telephone Collector/Telefono Collector (Marietta Ga)
Now is the time to pursue a new career. Apply now - experienced & non-experienced wanted!
We hire self motivated professionals Only -- experience is not required because we will train you to earn significant commissions. Best in Class Collectors; Recent high school graduates (and GED or GED candidates; candidates with diverse backgrounds; and, bilinguals are highly encouraged to apply)!
Need 15 Additional Self Motivated Professionals to help drive our Company to the Next Level
Real estate analyst/consultant needed for boutique real estate firm in Roswell, GA. PART TIME. All work can be performed online from your home or office. Perform discounted cash flow valuations, IRR, etc. based on lease analysis. Should have 2-3 years experience, your own access to ARGUS and be able to turn assignments around within 24-48 hours.


This ad is extremely descriptive, please do not respond until you have read the information thoroughly and understand the details.

For starters:
*There is NO COST to participate in this program. We realize that there are companies and competitors in our industry who will ask you for money to pay for leads, memberships, deposits, etc. We are different. We will not ask you for money to participate in this program.

*This is for Supplemental/Spare Time income only. After 2 months of building a relationship we will consider increasing the amount of leads we provide you each week. Please understand that our leads are very high quality and very expensive -- the associates we work with are averaging over 30% sales conversion of the leads we provide.

*All sales are made over the phone. No face to face meetings are needed and no hard core sales pitch. We use a very laid-back sales approach/script because our leads are extremely qualified and HOT. Most phone calls last between 10 to 15 minutes. You must have a working phone with long distance. Cell phones/Voip Lines are fine.
B2B relationship development company seeks appointment setter to work from home office as independent contractor. Requires strong sales or appointment setting background and experience working with high level executives. B2B experience preferred.
Seeking Telemarketer/Appointment Setter for a work from home, full-time position. References required. Unlimited prospects. Script provided. Your job is to set and confirm appointments. The income you earn is based on the appointments you set and confirm. We pay $25.00 per appointment set and confirmed
Freelance Sales Agent needed to answer incoming calls from customers inquiring about products or wishing to place orders. Must be computer proficient and have excellent communication skills. Work-from-home with a flexible schedule and hours.
Freelance front end developer sought for work-from-home opportunity. You will be partnering with designers, coding for landing pages, programming Wordpress plugins and more. Three years of relevant experience required.